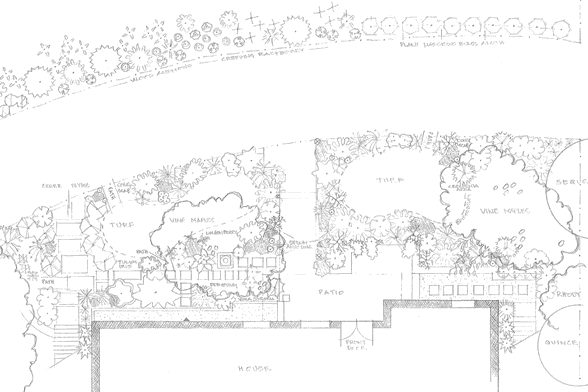 Working one-on-one with clients in a collaborative process, guiding a design towards the clients wishes, and solving any myriad of landscape issues is the mission of PDX Gardens.
Excellent design skills combined with the ability to work with both clients and contractors utilizing clear communication and meeting client timelines and budgets are elements PDX Gardens excels at.
Do-it-yourself projects can be designed for progressive implementation. Garden coaching, walk-through analysis and follow-up guidance are all offered at fair and reasonable rates. Experience in doing long-distance work with minimal on-site involvement resulting in excellent outcomes is also available.
A free, one hour on-site meeting is encouraged in order to present an accurate fee proposal. Depending on the scope of the project, costs are estimated on either hourly, flat fee, or percentage-based depending on the needs of the client.